sketching.

The drawing on paper. The beginning of the real prototyping.

The inner side of the décolleté is "asymmetrical" with respect to the right side. The mask made "sexy" thanks to a symmetrical curve that makes you see the beginning of the fingers.

The heel forms a single piece with the strap suffering from a Y-shaped fork, all adorned with pointed steel studs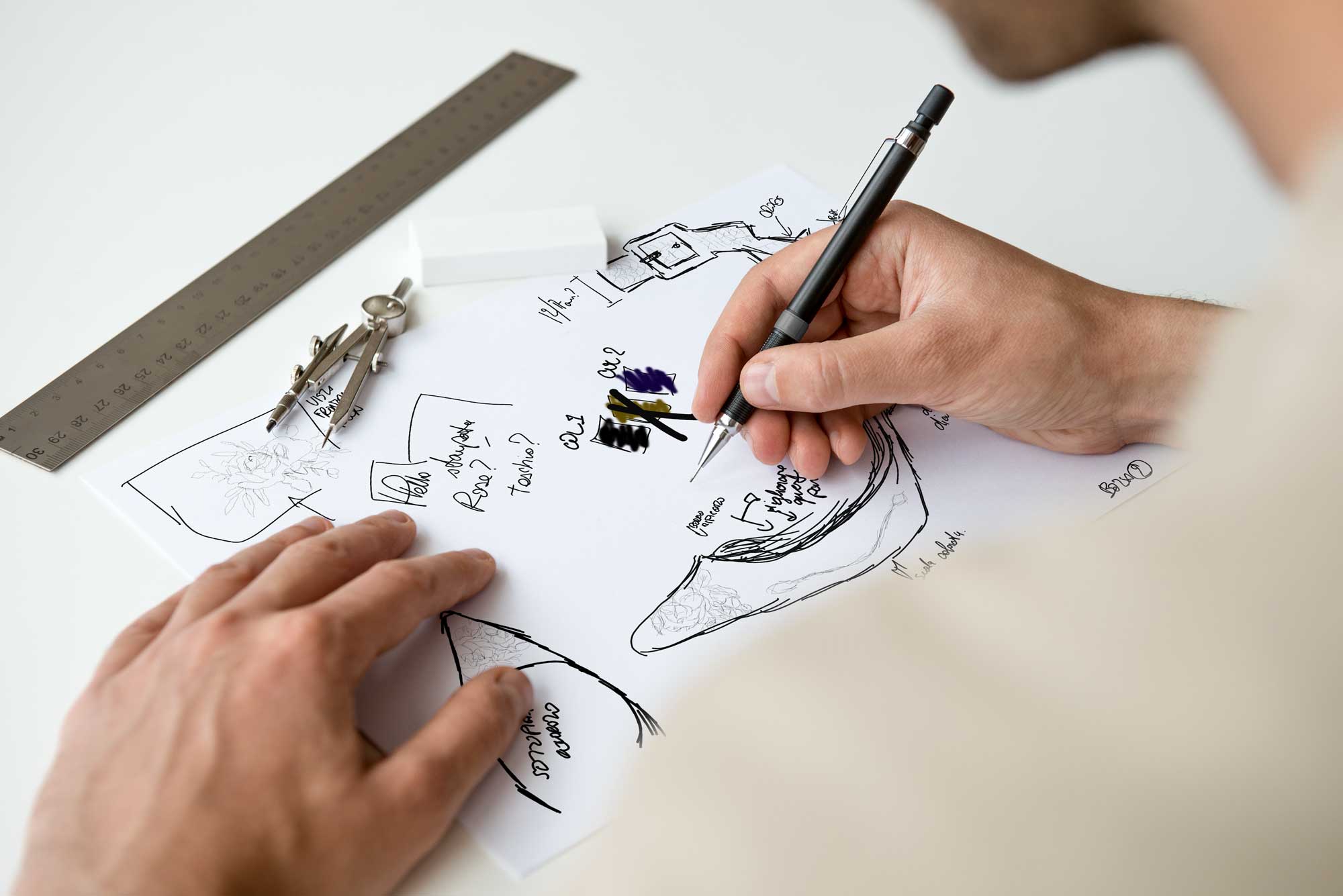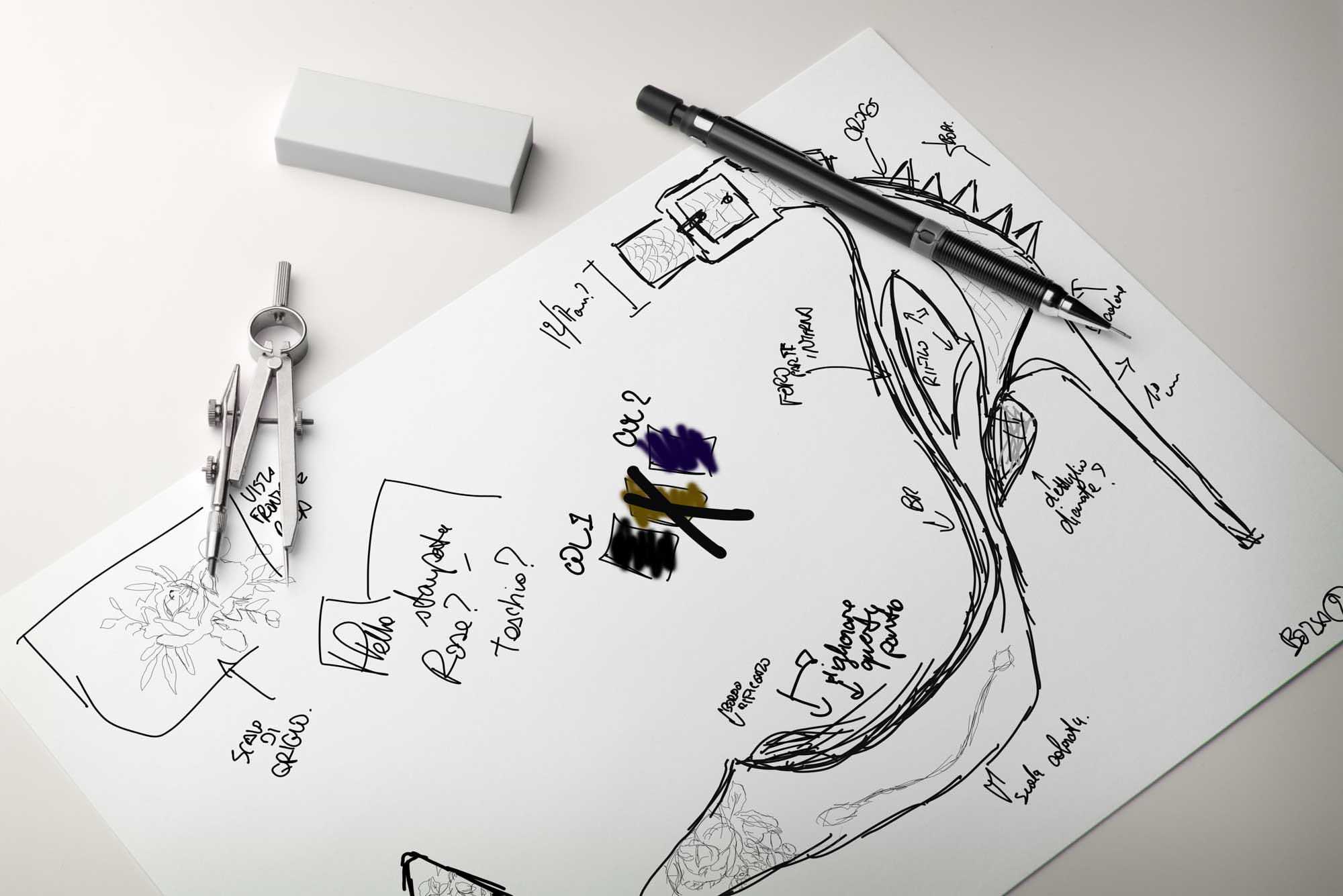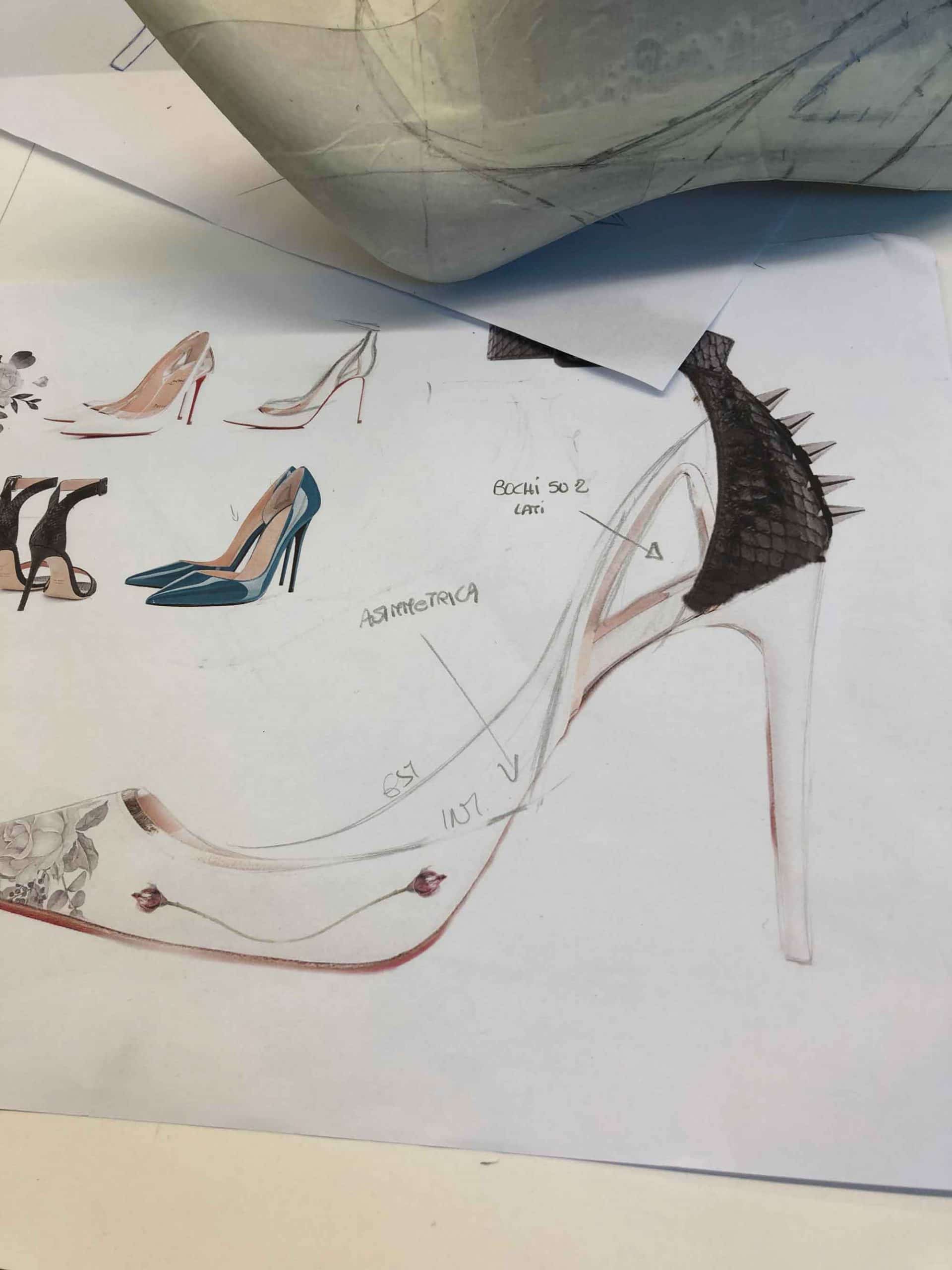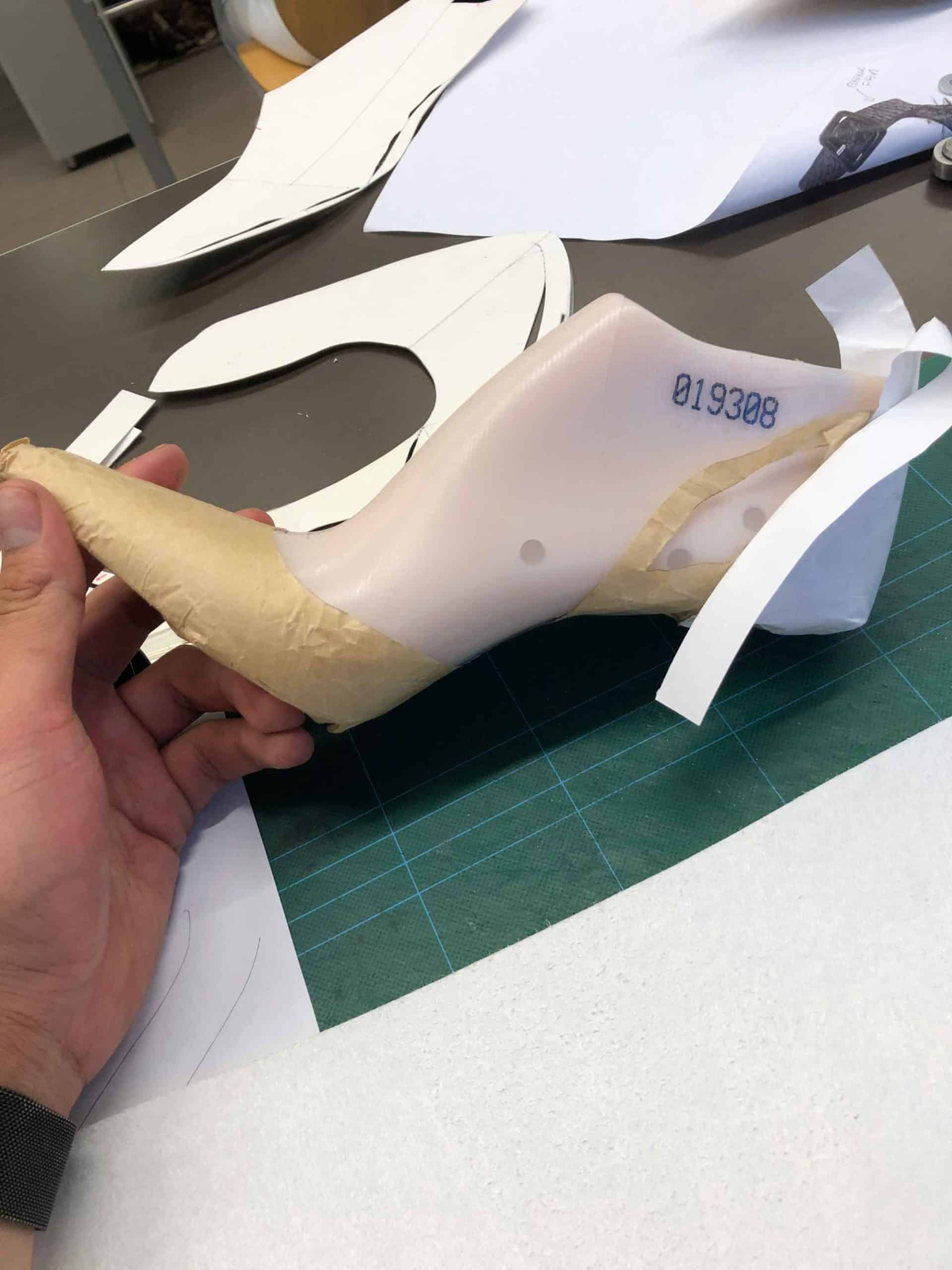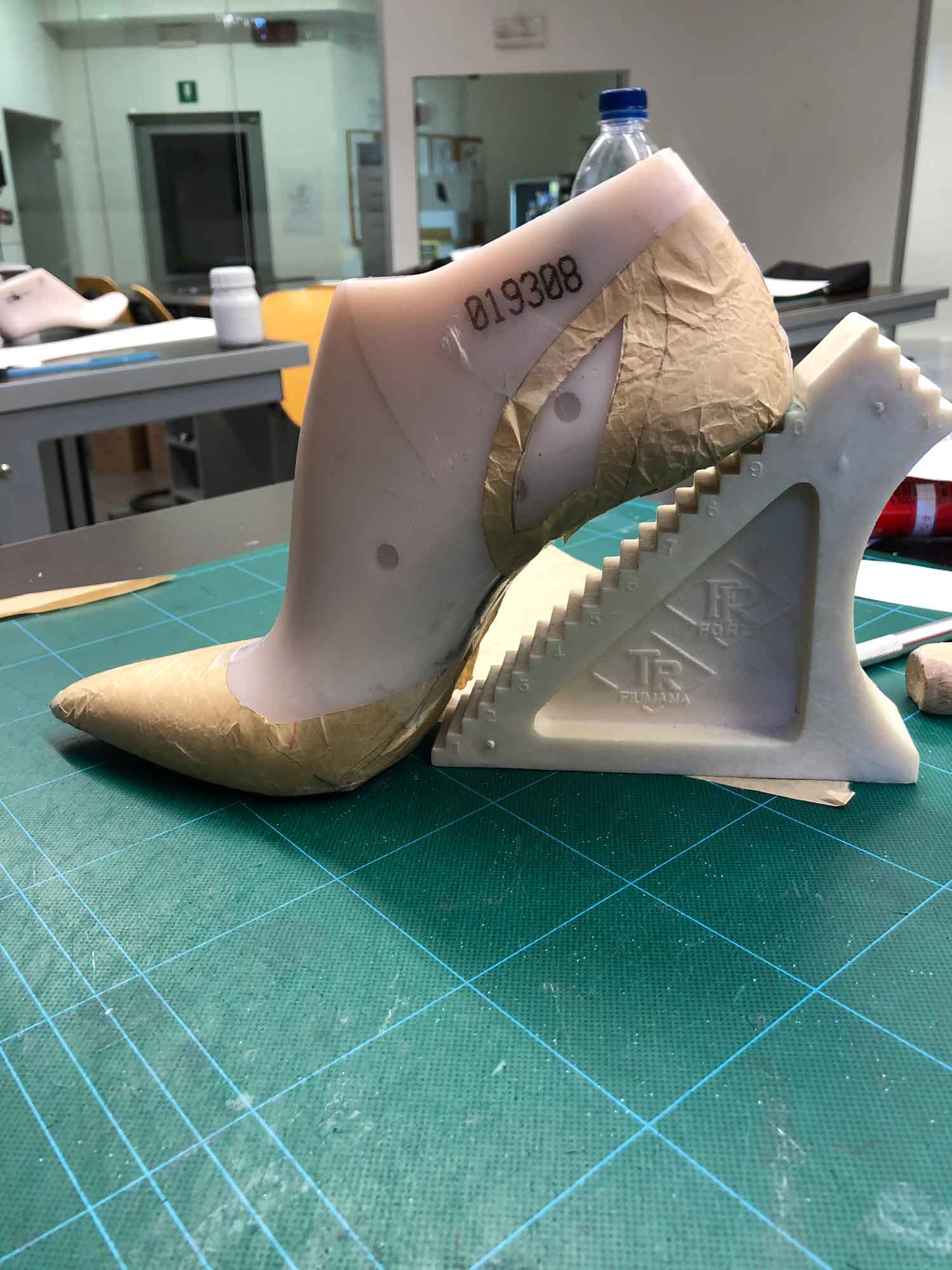 microfibre.

Below we have the prototype made of microfibre where we can understand which (if any) of the changes to be made, how to avoid wasting material etc. etc.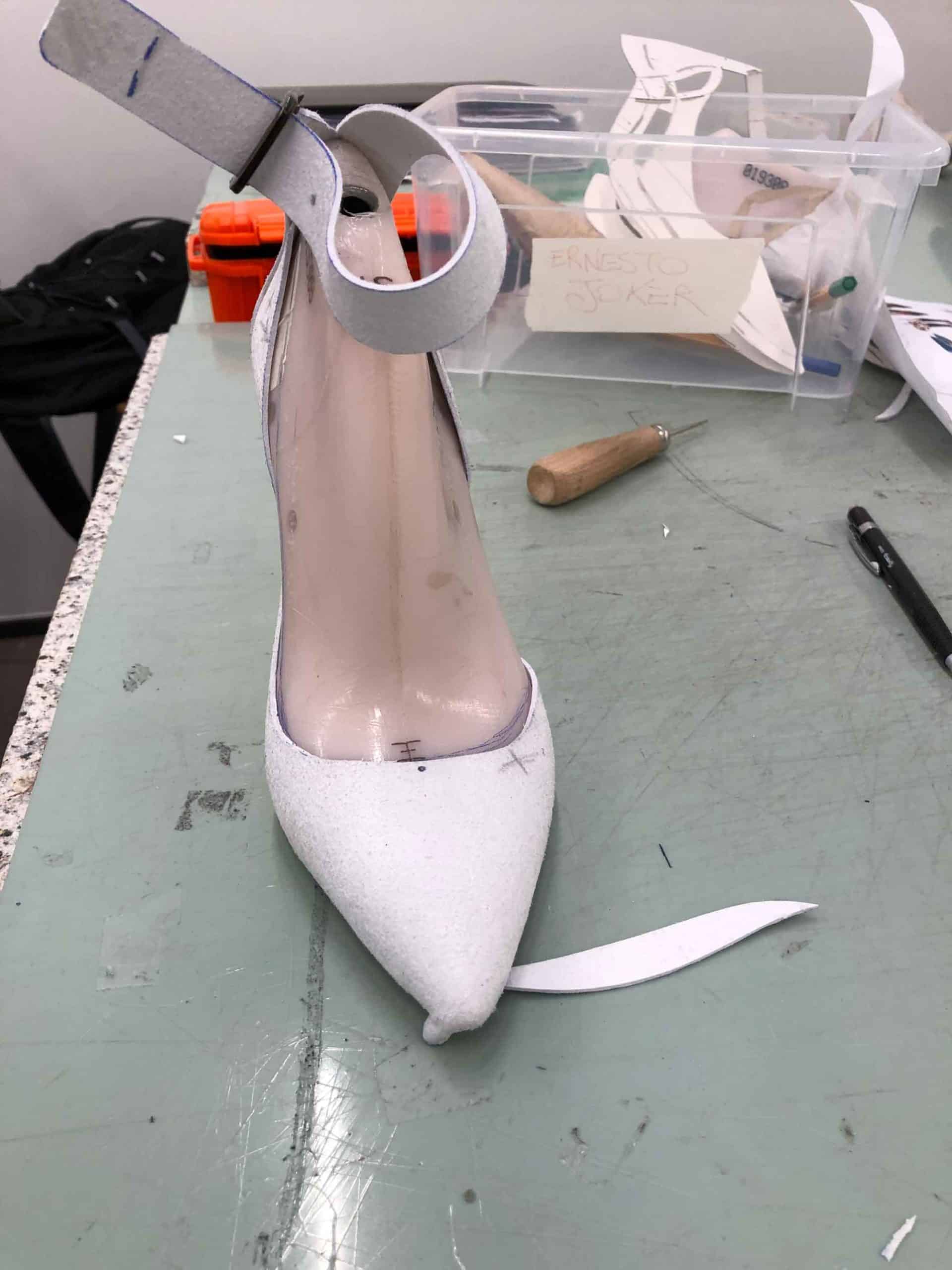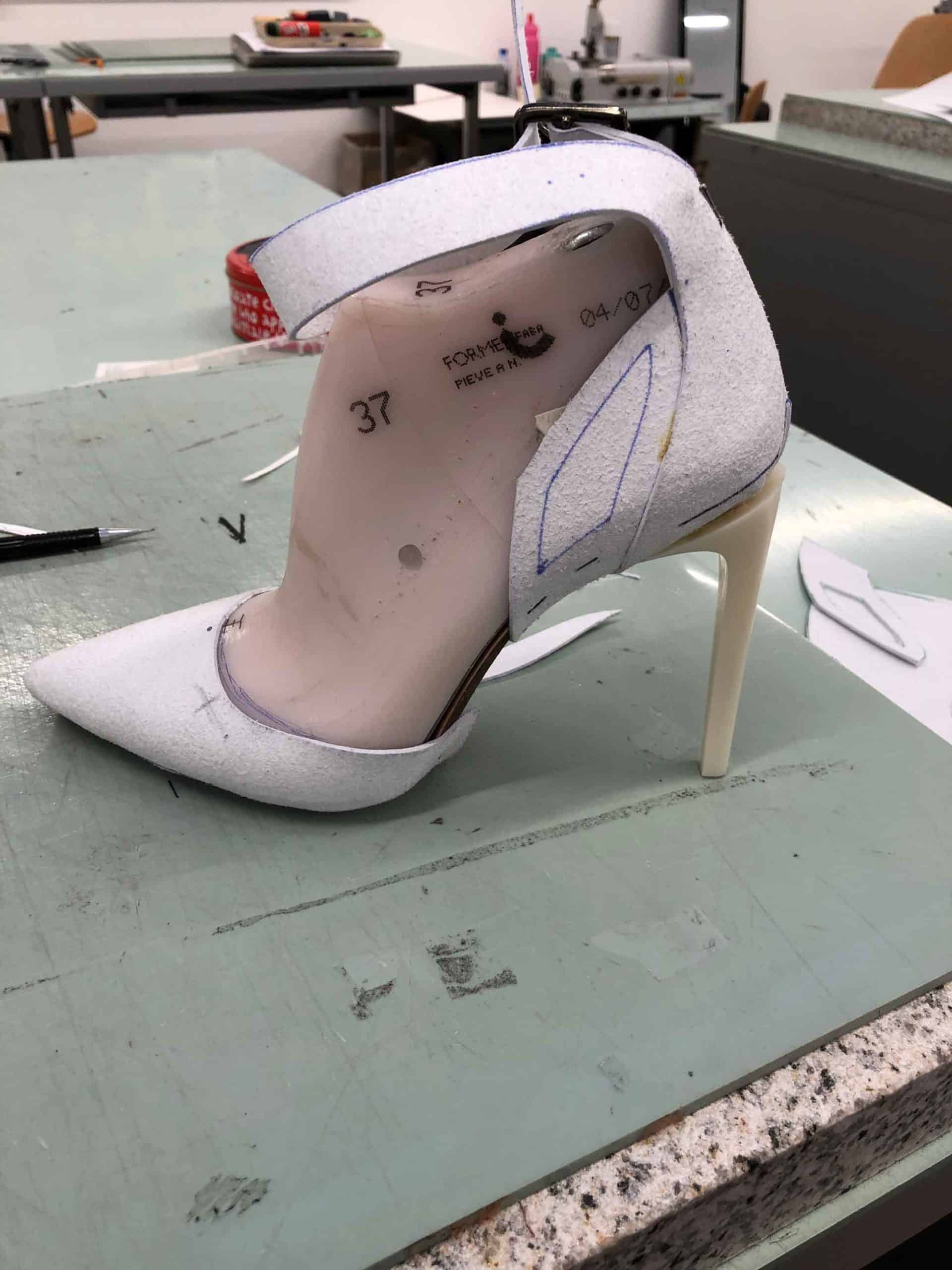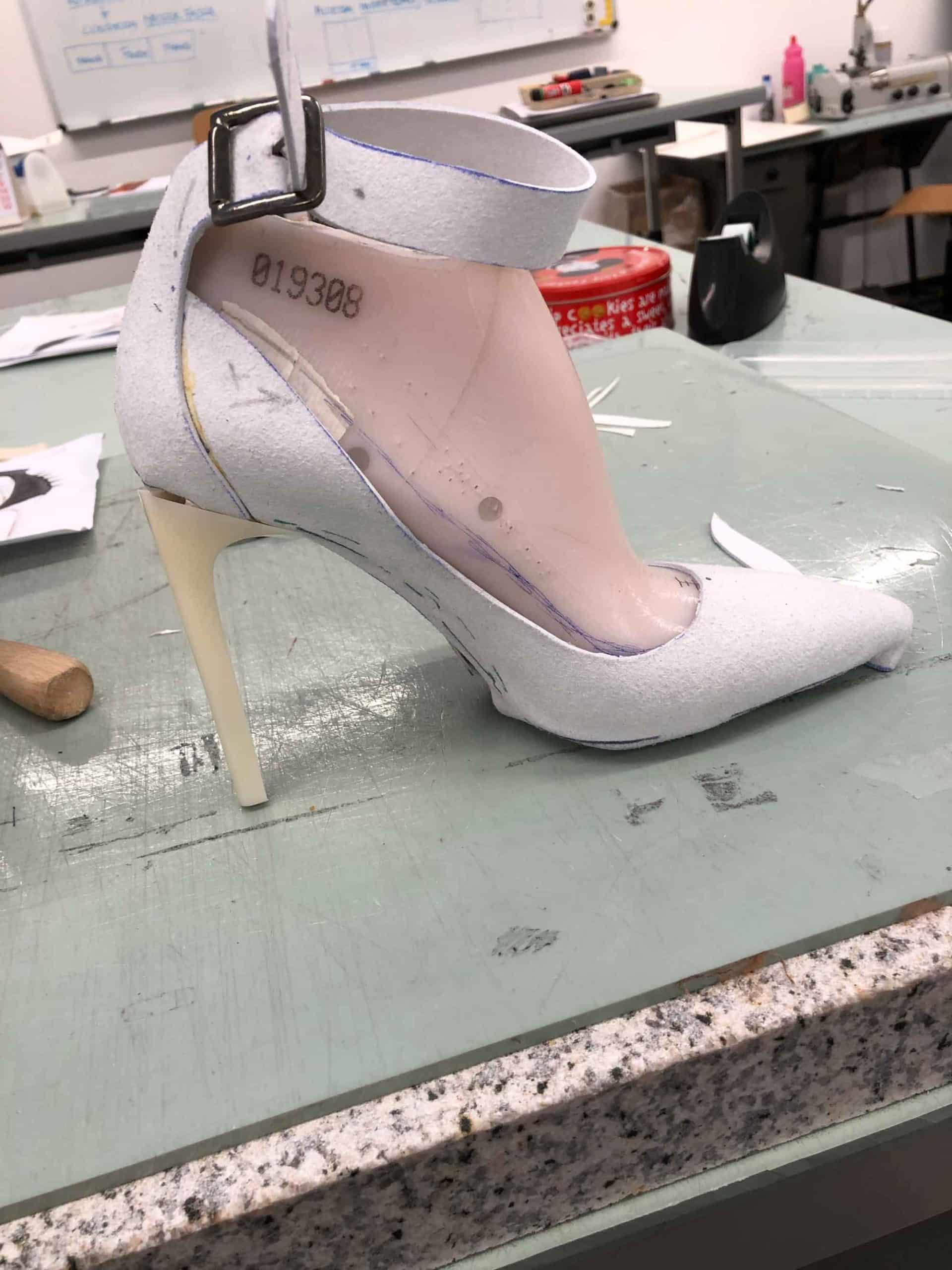 fitting test.

The fitting or rather the fit test is one of the most important parts where we can finally see our product
We will understand if there are errors, where and how, but above all how to remedy for a fit without forcing, comfortable and visibly beautiful